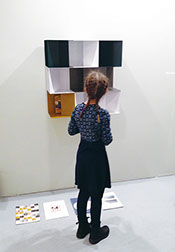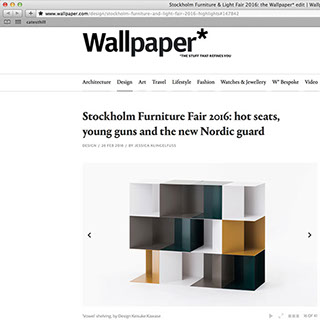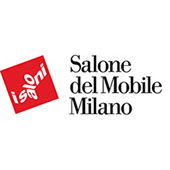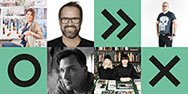 #exploration #material #optimaized
#interrupted #reflection&reflection #echoes #untrue&true
#coupled #halves #one-pair #divided-diagonally-two-mirrors #r
#diversify #perspectives #environment #mounted-wall
#one-rotation #turn #angle #your-play
#copper #stainless-steel #polished #mirror-finish
#tsubamesanjo-factory
#2017sff #greenhouse #showingscandinavia
Photographer's credit, Yoshihito Kagami
INSIDEOUT
shelf & divider
#exploration #material #optimaized
#wooden-frame&panel #bare-structure #stackable-mechanism
#combine #modular #compact-scale #free-standing #reverse
#shelving-system #room-divider #storage-just-A4binders
#coffee-table-height #topboard-tray
#beam #wall #temporary-vibes #backstage #disclosure
#2017sff #greenhouse #showingscandinavia
Photographer's credit, Yoshihito Kagami
#exploration #material #optimaized
#straight-draw #softly-details #7hooks #3hights #2sectors #adult&child
#space-saving #entrance #hallway #rooms #compact-fitting
#eyecatch #circling #hang #garments
#marble-base #stability #stain-finishing-steel #frictional-touch
#heavyweight #lightweight
#2017sff #greenhouse #showingscandinavia
Photographer's credit, Yoshihito Kagami
Compact metal shelf can be multiple arranged from narrow to wide spaces
including on the wall, desk and floor.
The diagonal divider has role of both function and structure.
As the function, when you put things along the divider,
create about one and a half times depth, open and semi-closed,
front and back of two layer spaces.
A little fresh perspective and space show up by combining each pieces upside down.
The endless pieces are available to simple or complex by five colors.
The storage space make personal or massive by yours.
A shelf playing shelves, like verbal play to make a word with a combination of character.
VOWEL focused re-construction of own archive work.
Photographer's credit, Yoshihito Kagami, WOUD A/S
Prototype first shown at greenhouse, Stockholm Furniture Fair 2016,
launched at Northmodern, Copenhagen / Formland, Herning / ShowUP, Amsterdam /
Oslo Design Fair, Oslo / Maison et Objet, Paris in same year.
Available from Denmark.
WOUD A/S,
For meeting and public spaces, the rounded chair is half-upholstered finish.
Aim is comfort tactile with intimate eyes.
Separated shell have both same composition.
Each shell consist from two plates of upholstery and non-upholstery part.
One plate's shape came from circle to square, and other is contrary.
As a result, upholstery part had a little bigger size than non-upholstery part.
The characteristics of this chair is basic standard yet uneven finished.
The rounded shape inspired by traffic circle in Sergels torg, Stockholm.
Thanks to Kvadrat
Photographer's credit, Yoshihito Kagami
Monotone shade part consist by bending once from a piece of brass sheet.
Mirrored finish inside have bare circular fluorescent lamp.
It take reflective light, effect is surface emitting.
The lower shape stand on the floor by point in order to swing sideways
and effective environment lighting on the floor.
Presented at the Check In exhibition during the Stockholm Design Week.
Photographer's credit, Ami Kohara
Exploring form in ambit of function and functionless.
Abstract object taking chair, stool and sometimes occasional table.
Your weight giving object.
Model, Heens-Hencefordge Bruce
Photographer's credit, Kyuhyung Cho
The structural dividers of this cabinet can be swiveled through different angles
to create your composition of open and semi-closed spaces
with a movement of silence.
The smaller units are like phrases of poetry that can be
blended together to create a larger melody.
Conventional cabinet walls and doors are displaced and transformed to create
an open structure with rotating dividers that support the entirety of the construction,
but at the same time provides a freedom for the user to adjust the unit to meet their needs.
By positioning the dividers at different angles, users can compose their
own storing and decorating system.
Stanza captures the shadows of imagination and encourages the time to
playfully and rhythmically create one's own space.
Prototype shown as part of the Konstfack's exhibition named "The Savage Mind"
at Spazio Rossana Orlandi during Salone internazionale del Mobile, Milan.
Photographer's credits, Yoshihito Kagami, Kyuhyung Cho,
Stefan Engblom & Aron Kullander-Ostling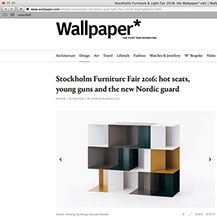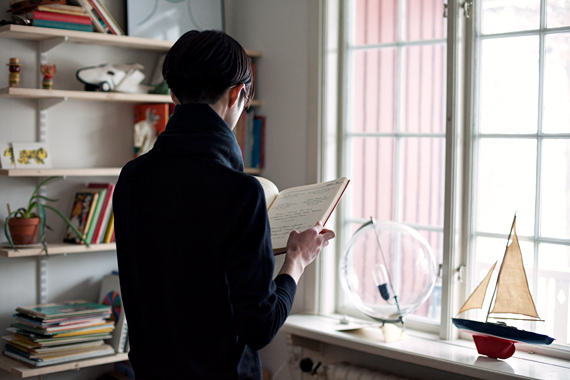 Interior architect & Designer MFA
PROFILE
2012 Established Design Keisuke Kawase / Japan
2012 Interned at nendo inc. / Japan
2011 Interned at ryuji nakamura & associates co.,ltd. / Japan
2011 Graduated MFA, InSpace, Konstfack University College of Arts, Crafts and Design / Sweden
2007 Graduated BA, Design department, Tama Art University / Japan
2006-04 Assistant of exhibition design, Swedish Style Tokyo, Embassy of Sweden / Japan
EDUCATION
2011 MFA, InSpace, Konstfack University College of Arts, Crafts and Design / Sweden
2007 BA, Design department, Tama Art University / Japan
SCHOLARSHIPS
2010 Mathsson Prize Scholarship for MA1, InSpace, Konstfack / Sweden
2006 The alumni association of Tama Art University / Japan
Portrait's credit, Stephanie Wiegner
Design Object Space
Keisuke Kawase
contact@keisukekawase.info